The National ID online registration was launched by the Philippines Statistics Authority (PSA) last April 30.
This post from the FB Page of PSA Philippines Identification System shows the three steps of the registration process in order to get the National ID.
Steps in National ID Registration
Step 1.
Collection of demographic information.
Appointment setting for Step 2.
Step 2.
Capturing of biometric information.
Validation of supporting documents.
Step 3.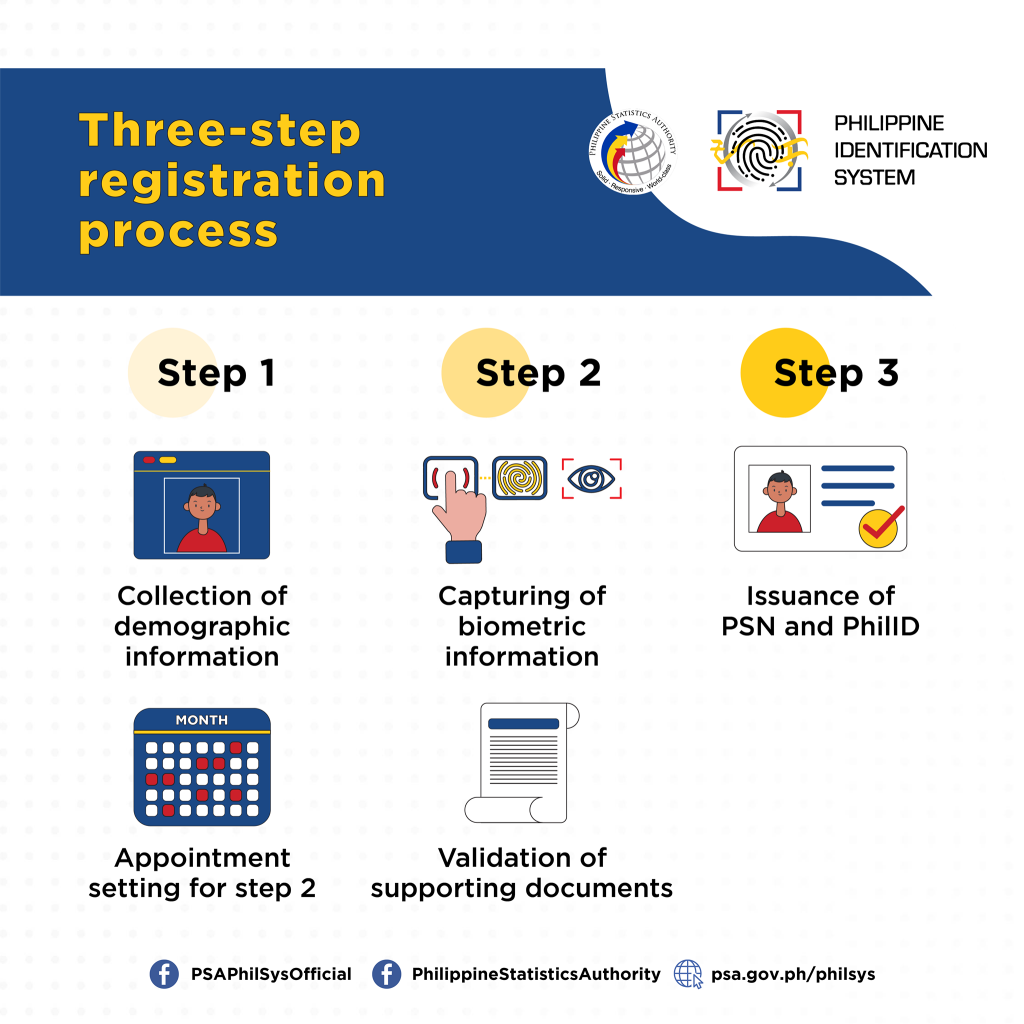 National ID Online Registration | Portal Website
The official website where you need to register for the Step 1 is at register.philsys.gov.ph and you may encounter technical errors for the mean time.
For those who completed Step 1 registration through HOUSE-TO-HOUSE COLLECTION, there is NO NEED to proceed and register online to avoid issues on your registration. Please wait for details of your Step 2 registration through the contact details you provided to the PSA.
Source: psa.gov.ph and governmentph.com